Duffle Bag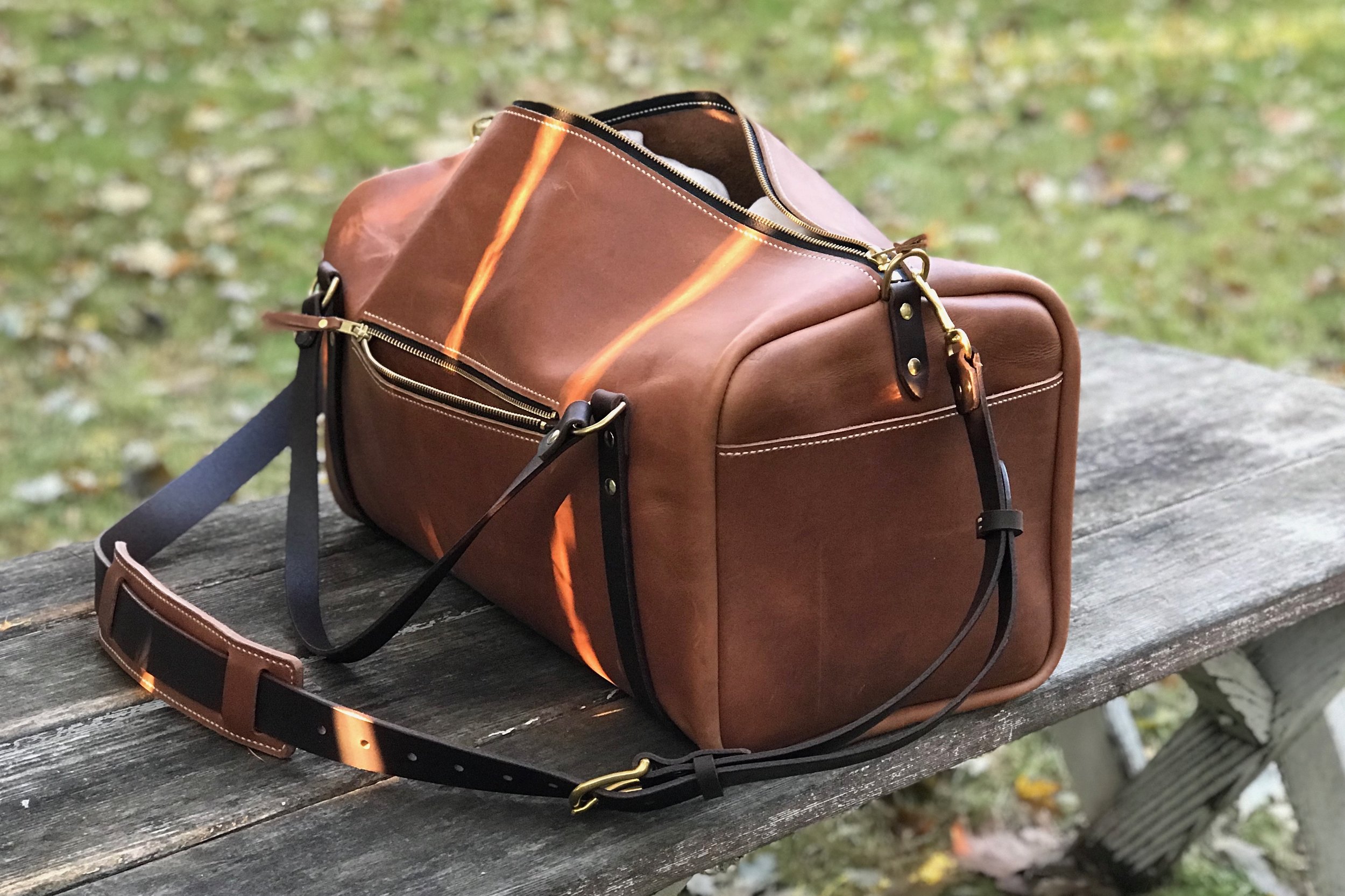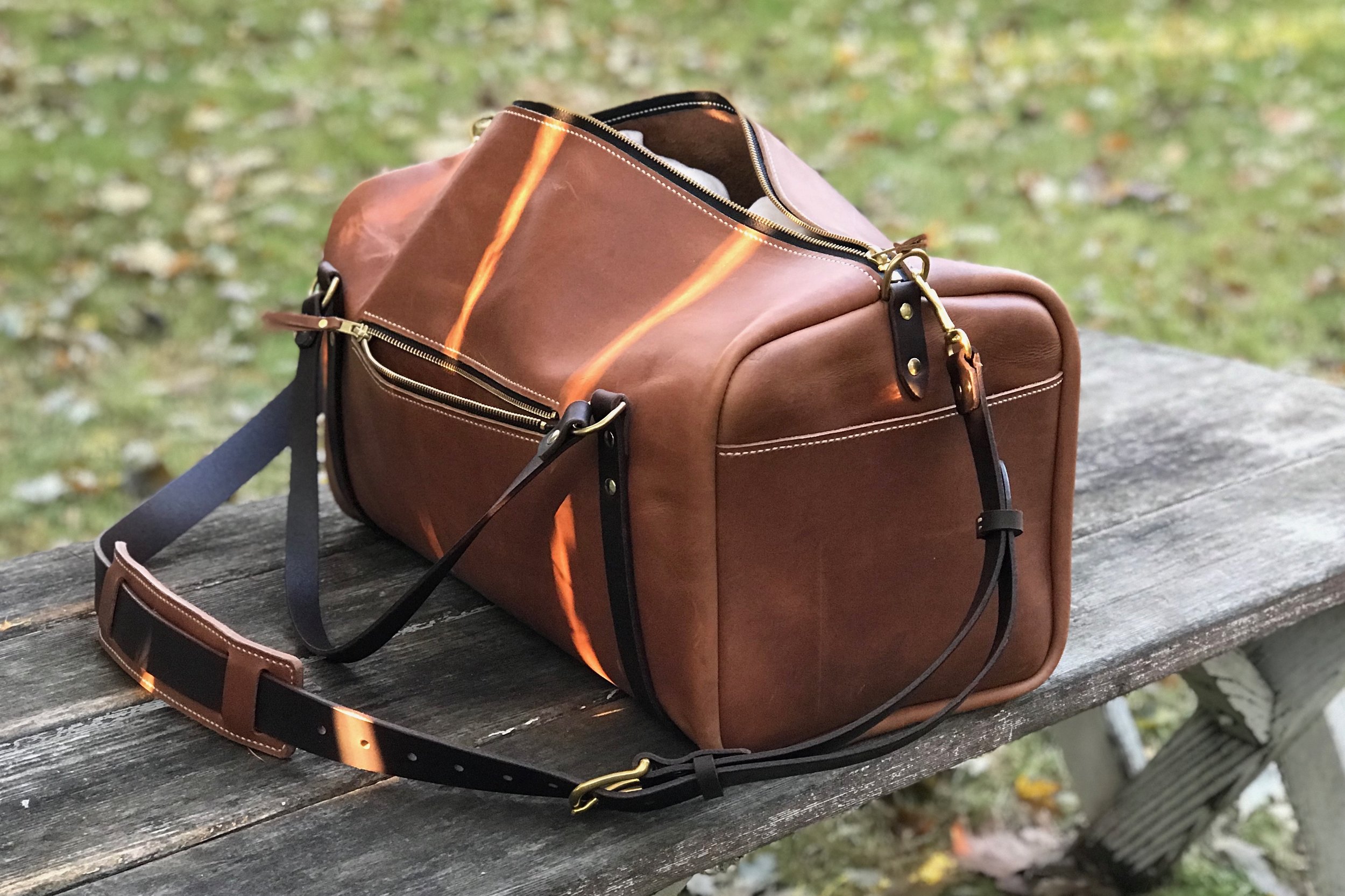 Duffle Bag
The perfect weekender duffle bag. The duffle bag is designed for weekend camping, road trips, business trips, or visiting friends far away. The rugged but elegant design of this bag suits both the adventurer and the young professional. The dimensions of the duffle are intended to suit common carry-on luggage regulations for major airlines.
Flat pockets on each end are versatile spaces for small items, while a side mounted external zipper pocket provides secure storage of valuables. The spacious interior can comfortably fit a pair of shoes and a few changes of clothes.
The leather used for this duffle bag is soft and supple with a healthy weight to it and a brilliant smooth, buttery texture.
- heavy water buffalo strapping with shoulder pad matching the bag body
- two flat end pockets and a 9" zippered side-pocket
- solid brass hardware throughout
Dimensions: 10" H x 10" W x 19" L
Leather type: The full-grain waxed pullup leather used for this bag will age beautifully, darkening and developing an even patina without being overly susceptible to water or dirt damage.